This is the world of The Sweet, the kings of the seventies with the slashing guitars, rebel yell lyrics, endless number of hits, feverishly high-pitched vocals and harmonies, double time drumming, outrageous glam costumes, make-up, pumpin' Marshalls, phenomenal live shows made by 4 brilliant musicians, composers, individuals and performers. That was Sweet – the most talented and most underrated rock band from that era. Today's Sweet with Andy Scott as the driving force and guarantee for The Sweet quality and sound are touring all the world and keeps the name, music and legacy alive. You can find the news here and please note, that this is the official fan site approved by Andy Scott.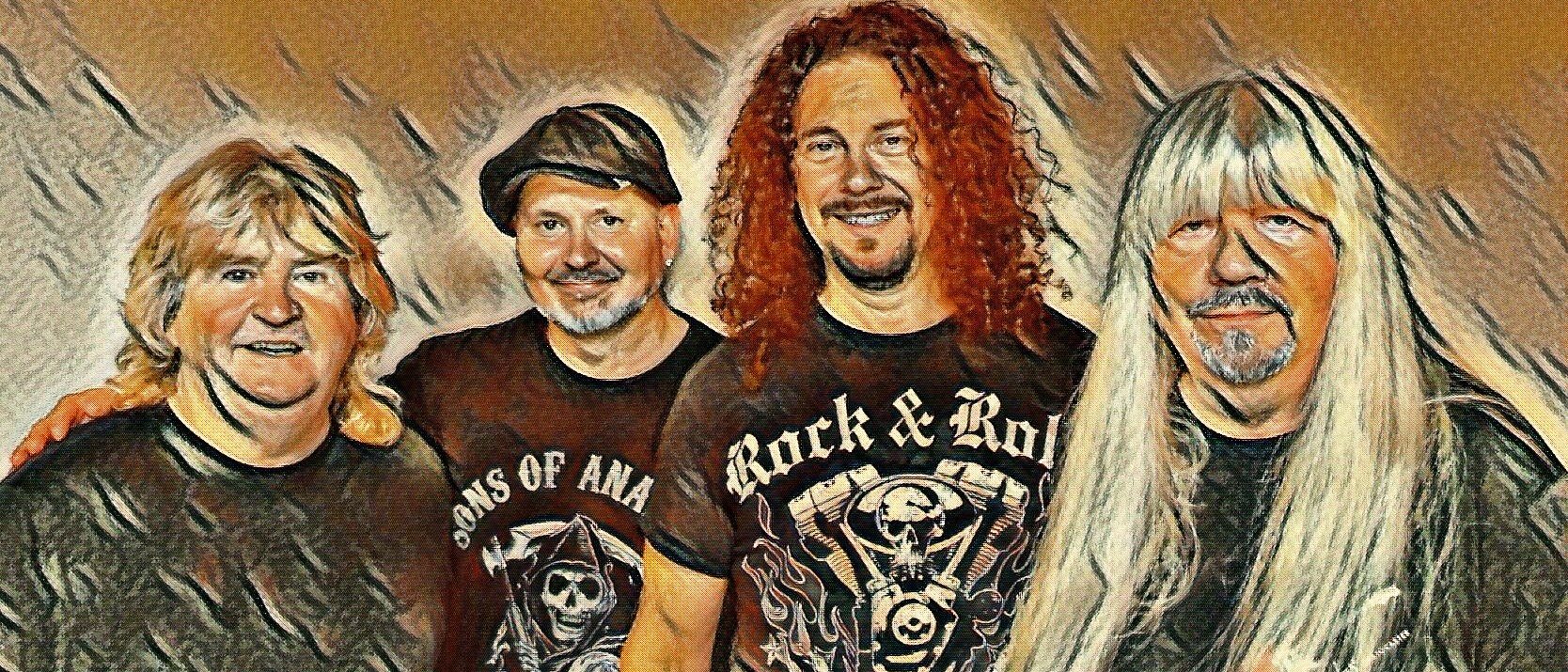 SWEET are a National Treasure, British at the core and a Rock Music Phenomena that has taken every continent by storm for almost five decades. The Golden Thread that links the past through to the present and into the future is Andy Scott. His determination to maintain high standards with the band's musical legacy and touring is legendary. The band of today has an illustrious pedigree recreating "live" the high energy and soaring vocals associated with the Sweet sound that is the band's trade mark. During 50+ years of touring the band have played stadiums, arenas, festivals, open air events, breweries, warehouses, factories, in caves, clubs, on boats, lakes,
at celebrity parties, charity fund raisers, corporate shows & even on top of a mountain in Australia, Austria, Belarus, Belgium, Brazil, Bulgaria, Canada, Czech Republic, Denmark, Estonia, Faroe Islands, Finland, Germany, Greenland, Guernsey, Hong Kong, Hungary, Iceland, Ireland, Isle of Man, Israel, Italy, Japan, Jersey, Latvia, Liechtenstein, Lithuania, Luxembourg, Malta, Netherlands, New Zealand, Norway, Poland, Portugal, Russia, Singapore, Slovakia, Slovenia, Spain, Sweden, Switzerland, Ukraine, United Kingdom, United States.
(Visited 276,266 times, 17 visits today)