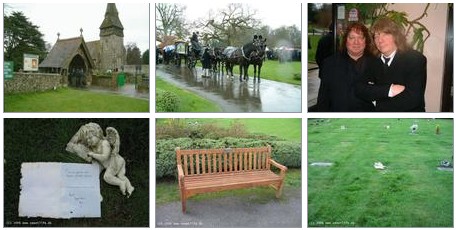 Mick died in hospital at 11.35am the 14th of February 2002. He had become unwell the Friday before and had informed friends he was going to see the doctor, but was then admitted to hospital on Saturday February 9th – a day we all remember, it being the anniversary of Brian's death. Unfortunately Mick's health […]
Is it finally time to give them the credit they deserve?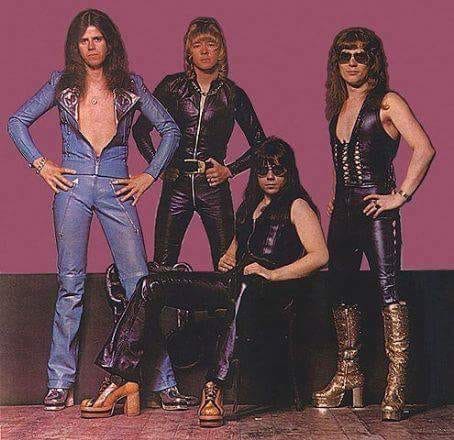 By Dave Ling October 25, 2017 From Little Willy to a six-foot, confetti spewing penis, The Sweet had it all… except for the credibility they craved. Were these critically derided glam tarts really rock gods after all? "We were like four dissipated old whores, mincing about on Top Of The Pops and churning out computerised pop, just being as […]
Andy Scott Sessions/Angel
The glam-rock band Angel was a concept from Andy Scott and Mick Tucker. The band was formed in 1974 from the members of Pebbles. Angel released 2 singles through Polydor and both compositions were written by Andy Scott who co-produced them with Mick Tucker. The singles were: "Good Time Fanny" and "Little Boy Blue".
Andy Scott Sessions/Ole Evenrude
Ole Evenrude's debut album This Ole Town was produced by Geoff Downes. Mick Tucker & Andy Scott did the backing vocals along with Stevie Lange who of course appeared on the Sweets Level Headed Album. Mick also plays the drums on this album. Mick Tucker, Mal McNulty and Andy worked on the Idolator album at […]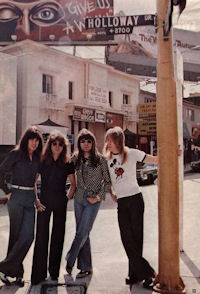 In America, however, the Sweet are still a singles act and still largely Chinn/Chapman. They left Bell when their contract expired in June and recently released their first Capital album, Desolation Boulevard, another compilation LP. Five of the ten tracks are Chinn/Chapman compositions. "Capital picked the songs for the album," says Priest. "If we'd had […]
Andy Scott interview by Mike Ragogna
MR: Andy, How the heck are you? AS: I'm absolutely fine, how's the weather? MR: Well, today it's a little rainy. AS: What you think of rain, we've had here…real rain, you know? MR: Oh, then you're calling from Britain? AS: Yes, definitely. MR: You're always on tour with The Sweet, aren't you. AS: Yeah, we tend to have hit into a sea of work that basically spans Thursdays […]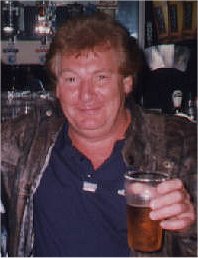 by Frank Torpey My first band in 1962 was an instrumental group mainly Shadows, myself, Mick Tucker (drums), John Neighbor (bass) and Fred G (guitar). Next band 1963 /64 Dino and the Diamonds semi pro outfit. We worked fairly decent venues. We supported Shane Fentone, The Hollies (just one look no1 in the charts) The […]
Why did Brian leave Sweet
1968 Mick Tucker, Steve Priest, Frank Torpey, Brian Connolly 1969 Brian Connolly, Mick Stewart, Steve Priest, Mick Tucker 1970 Brian Connolly, Mick Tucker, Andy Scott, Steve Priest 1979 Andy Scott, Steve Priest, Mick Tucker 1985 Mal McNulty, Phil Lanzon, Andy Scott, Mick Tucker, Paul Mario Day 1988 Paul Mario Day, Mick Tucker, Andy Scott, Malcolm Pearson, Mal McNulty […]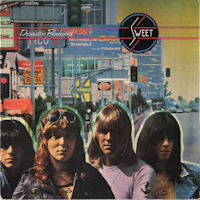 This album that was released in early autumn of 1974 is one of the best albums ever made in rock music. As also its title shows – that is supposed to invoke Bob Dylan's song, Desolation Row – its main topic is the disappointment, desolation and bereft of hope of people. As compared to its predecessor, Sweet Fanny […]